Fake Food vs Real Food
Grocery shopping is probably one of my favorite things to do. I stroll. I browse. I read ingredients. I see what's new. It's an experience for sure.
I'm walking through Albertson's today and my eye catches a pizza box that reads, Gluten Free Cauliflower Crust Pizza with Roasted Vegetables. URRRCCCHHHH! Isn't this appealing to the eye? Of course, I pick it up and immediately look at the ingredients. AAAHHH HAAAA! This is where it gets real.
If it seems too good to be true, it is most likely too good to be true.
In my mind, I'm thinking that I'm about to read a list of real all natural ingredients. WRONG! There are a ton of ingredients including rice flour, sugar, cheese, rice starch, more sugar, and other crap. I toss it right back in that freezer.
The problem is that box was so tempting. Those words knew exactly how to get me to pick it up. Most people just do not know. It's really not your fault. I'll give you that. If you are truly trying to watch your intake and live a healthy natural lifestyle, read your ingredients. Please. If you can't pronounce it or buy it in the store, it's most likely not good for you. Just because it is labeled, "GLUTEN FREE" doesn't make it good for you. Better, possibly… Good, nah!
You may not agree with me, but that's ok too…
Let me help you…
Here is a pizza crust recipe that is legit:
Pre heat Oven 350
3 large eggs
1 cup full fat coconut milk
½ cup olive oil
3 cups tapioca flour
1 TBLS baking powder
1 tsp sea salt
Whisk first 3 ingredients
Mix the dry and then pour wet into dry
Mix together dough, roll out in to a circle (or any shape) until VERY flat, bake 10-12 minutes.
Let cool about 5 minutes
Add your toppings – place back in oven until meat, veggies or whatever you add are to your liking.
Enjoy Guilt Free –
I AM A PIZZA FREAK – Mitzi
_______________________________________________________________________
It's been a while since I've posted a recipe. I made this for my family and all of them loves it.
I bought 2 – 3# Chuck roast
Rubbed with salt / pepper and garlic
Seared on both sides in a skillet with ghee for about 3 minutes each side
Put in crockpot
Add ½ cup chicken stock
1 jar of pepperoncini's
Let cook about 6 hours.
It just melts in your mouth. I caramelized some onions and ate over cauliflower rice with a side of green beans.
I'm sure you could toss some slaw on top with some Siete Chips and it be delicious.
Super easy… ENJOY
Mitzi
__________________________________________________________________________
I've been working for 3 weeks to come up with the PERFECT Paleo chocolate chip cookie. I have made probably 9 batches and none were "my kind of right". Tonight, I DID IT. It's about time. Now… the fun begins. Dozens and dozens and dozens and dozens coming to you soon…
STRONG Eats, Peachy Treats
❤️
__________________________________________________________________
BLONDIE BROWNIES
These delicious treats are my favorites. I'm not sure why I don't make them more often.
Ingredients:
Blend together:
1/2 cup coconut oil
2/3 cup coconut sugar
1 tsp vanilla
1/4 tsp sea salt
And then… beat in one Flax egg
Stir in:
1 2/3 cup almond flour
1/2 tsp baking soda
1/4 tsp sea salt
1 cup dark chocolate
Pour in greased baking dish 8×8
350 degrees
18-22 minutes
Pure goodness. Enjoy with your favorite "healthier" choice ice cream.
❤️ – M
________________________________________________________________
Dump Cake
My daughter and I were watching The Pioneer Woman on the cooking channel Sunday morning. She was cooking up a spread for all the cowboys. Her dessert was "dump cake". The simplest of desserts that was made of fruit, a cake mix, and butter.
My mind started churning. I can definitely make a healthy version of that. So, I did, and it was amazing.
Ingredients:
Fresh peaches – sliced
1 cup of Organic apple juice
I box of Simple Mills cake mix
Ghee
Pecans (optional)
Oven at 350 degrees
Place peaches at the bottom of an 8×8 cooking dish
Pour in apple juice
Dump cake mix evenly on top
Top with pecans
Place about 6-9 chunks of ghee on top
Slip in to the oven.
Let cook 45 minutes to an hour
You know when it's done.

Let it cool just a tad, add your favorite healthier ice cream to top.
YOU WILL NOT BE DISSAPPOINTED.
Enjoy – Mitzi
__________________________________________________________________
BALL FOODS
Get out of your comfort zone… Grocery stores included.
I love Siete grain free tortilla chips. I have only been able to find them at Whole Foods. The closest one is an hour and a half away in Lafayette, LA.
Randomly, a client called me and told me her husband had just purchased these chips at a VERY SMALL grocery about 20 miles from my house. WHHHATTTT!!!
After work… I head over.
Let me say, I am a Kroger and Neighborhood Wal-Mart, with the occasion Albertson's shopper. I am a creature of habit in all aspects of my life. I should get out more.
Let's preface by saying, I haven't been to Ball Foods in Ball, LA in about 30 years. But I sure showed up today, ready to explore. I went down every aisle and found these great things.
• Bubba's Fine Foods, which is basically flavored banana chips, a snack mix in the flavors of Righteous Ranch, Savory Original, and Grand Garlic.
• Grass Fed Ghee (original and Himalayan Pink Salt)
• SIETE CHIPS – All flavors, sea salt, lime and cheddar
I did speak to the manager. He was unbelievably receptive, unlike many other grocery managers in the area. I asked since he was carrying SIETE chips could he get the TORTILLA's… He placed the order right in front of me. I was in disbelief.
He also ordered the CAULIPOWER crust.
These items will be in stock in about 2 weeks. He promised he would call and confirm. To all my locals, you are about to have more options. I cannot wait.
Let me know and I will try my hardest to get it on a shelf. You just may have to drive out of your circle to get it.
THANK YOU BALL FOODS
EAT STRONG –
Mitzi
______________________________________________________________
Eat Local. Locals Care. Making changes.
When approached to help with a healthy menu of a local restaurant, I can never get enough? I am so honored to help in any way that I can.
I drove through Three Potato More in Alexandria, La. (my home town), placed my order and got to the window. Mrs. Elise handed me my order and then asked, "when do I get a Mitzi Fairbanks menu?" I was on it. I took her same menu and simply flipped some options. It was my pleasure.
Locals listen to our needs. All you have to do is ask. These wonderful business owners want what you want in a menu. I will do whatever it takes to make a difference one restaurant at a time.
If you are a local restaurant owner, I will be glad to help with your menu. We can do it. Call me.
This only makes it easier for each of you to make healthier choices, no thinking involved.
Strong Strong and Eat Well…
Mitzi
_________________________________________________________________
If it's not broke, don't fix it…
Epic fail on my biscuits.
I have a delicious and easy biscuit recipe. Today, I was craving biscuits. Instead of just following my basic recipe, I added to it. EEEKKKK! They were so ugly. Hold on… Stay with me the saga continues…
So, my basic recipe is…
3 cups almond flour
1 tsp baking soda
¼ tsp salt
2 eggs
2 tbls honey
1 tbls lemon juice
Today, I did this…
3 cups almond flour
¼ cup coconut flour
1 tsp baking soda
¼ tsp salt
2 eggs
2 TBLS honey
1 & ½ tsp coconut oil
The consistency was not of biscuit batter. It was slightly more flakey. I packed it into 6 round balls, in a coconut oil greased round stone dish, and popped in oven at 325 degrees for 20 minutes. I was skeptical because they were UGLY.
Of course, I had to taste one, BINGO… They were just as delicious. I was amazed. You will see in the picture. I will probably stick to my basic recipe, but I wasn't disappointed in the taste of these.
Moral to this story… Not all change is a bad thing!
Stay Strong –
Mitzi
____________________________________________________________
Found this jewel at the Neighborhood Family WalMart.  It is truly delicious and hits that little sweet spot I have.  Moderation is key… ALWAYS.
_____________________________________________________________
Zuchinni Boats
You will need:
4 zucchini- cut in half
Scoop out the center and set aside
Place "boats" in oven upside down about 10 minutes on 350
Brown 1# of ground pork
Sauté:
1/2 onion
1/2 green bell pepper
1/2 red bp
1/2 yellow bp
2 garlic cloves
In 2 TBLS ghee or olive oil
Add meat of zucchini you scraped out, pork and 2/3 cup almond flour to your veggies.  Let it all mesh together.
Add stuffing in your zucchini boats
Wrap in bacon
Back in oven for 8-12 minutes… really, how you prefer your bacon is the real cook time.  I broil mine… crispy.
They are truly delicious.
Any leftover stuffing taste really good in a marinated mushroom head…
Enjoy – mitzi.
__________________________________________________________________________________________________
Enjoyed the fastest, easiest chocolate mousse with a friend last week.
I was having lunch with a dear friend of mine and I was about to leave when she asks, "Do you have time for dessert?"
HELL YEAH… I turned on a dime.  You all know Mitzi does not say no to dessert.  She whips out this little recipe, a blender, and BAM… We have chocolate mousse with fresh blueberries.  It was delicious and just a perfect amount of sweetness.
Enjoy alone, but it's much better enjoyed with a friend.
Thank you Elizabeth.
Mitzi
Chocolate Mousse
2 cups Coconut cream
¼ cup almond milk
¼ – ½ cacao powder
¼ cup maple syrup
1 tsp vanilla extract
Pinch of salt
Place all ingredients in blender along with a handful of ice.
Blend until creamy
Top with blueberries, or coconut flakes
_______________________________________________________________________________________________
PALEO BROWNIES
I'm all about simple and I'm all about a treat…  here is an easy yummy brownie recipe.  You can find the video on my page as well.
Preheat oven to 350
Ingredients:
1 cup almond butter
2 TBS ghee room temp
1 egg
1/3 c 100% dark cocoa powder
1 tsp vanilla
1/2 tsp baking powder
1/3 cup maple syrup (date lady syrup)
Use a hand mixer and slowly add one ingredient into the other.  It will be thick and very dark.
You may also add pecans, walnuts, or dark chocolate chips if you'd like.
Bake between 10-15 minutes
Enjoy!
_____________________________________________________________________________________________
Fiesta Chicken and Mango Salsa
It doesn't get easier than this…
6 Chicken breast in crock pot
Salt / Pepper
A large jar of Pace Picante sauce
Cook on high 4-6 hours
Take a fork and shred the chicken…
That's done
Mango Salsa:
One mango cubed up
2 avocado sliced up
1/2 of chopped red onion
Juice of a lime
Salt / pepper to taster
Grab you a lettuce wrap.  Add your chicken and salsa and enjoy…
Check out my video on the above recipe on my FB page or my IG.
______________________________________________________________________________________________
SHRIMP PESTO
This is a super easy meal.
Pesto:
1 cup pistachio
3/4 cup olive oil
2 cloves garlic
3 TBLS Fresh lemon juice
Tube of basil
Salt / pepper to taste
Blend
Sauté
Mushroom
Cherry tomato
Shrimp
In ghee
Mix together
Serve of spaghetti squash or zucchini noodles
 ___________________________________________________________________________________________
YUMMY PIZZA
Who doesn't want pizza?  Yum.
You all know Simple Mills is my go to easy meal prep, especially for pizza crust.
I made the crust as directed
Spread tomato sauce on top
Sautéed Italian ground sausage (Whole Foods) and mushrooms, spread that on top
Topped with mozzarella
It was fantastic and easy. Enjoy.
____________________________________________________________________________________________________
Straight from the Instant Pot
3# of russet potatoes – cut
Add 2-3 tbls of evoo or ghee to Instant Pot.
Press Sauté
Drop potatoes in.  Sauté for about 4 minutes. Stirring every so often
3 TBLS minced garlic
3 TBLS parsley
Salt / pepper to taste
Close lid. Pressure cook for 8 minutes.
Done.
For extra crisp… I dumped mine on a baking sheet.   Turned oven to broil and let it crisp the tops.  So good.
Enjoy…
______________________________________________________________________
Easiest fastest meal ever…
I threw 4 chicken breast and a large jar of Pace Salsa in a crock pot.  Left that there for 5 hours.  Took a fork and shredded the chicken when I got home from work.  So easy.   You could totally use your Instant Pot.
Siete almond flour tortilla
Drizzled with Tessamae Avocado Ranch
Enjoy… mitzi
_____________________________________________________________________________________________
I can honestly say that I have no idea where I got this recipe.  A friend, internet, who knows…   what I do know is that it tastes just like cornbread and definitely hit the spot on New Year's Day with my cabbage and peas.
You will need…
2 cups almond flour
1 tsp baking powder
1/2 tsp salt
3 large eggs
3 TBLS coconut oil (soft)
1/2 cup coconut milk
Optional:
1 TBLS honey
1-2 TBLS jalapeño juice
Mix wet
Mix dry
Whisk wet to dry
Bake 25 minutes at 325
Perfection and I just ate some with my chili. Delicious.
Stay warm – Mitzi
______________________________________________________________________________________________
My first major Instant Pot success  that is a life changer for me was spaghetti squash.  Listen carefully when I say, spaghetti squash cooked perfectly in 6 minutes.  DID YOU HEAR ME???
I placed the squash in microwave for 3 minutes, cut it in half and then scooped out the seeds.
Put 1 cup water in bottom of pot.  Place wire rack inside and then spaghetti squash on top of rack.
Secure lid
Set to high pressure for 6-8 minutes depending on how "done" you enjoy yours.
Release pressure and BAM… perfection.
____________________________________________________________________________________________
OMG.  Look what one of my fabulous clients gave me for Christmas.  Life changing is what I hear.  I have not used it YET.  It's a little different from "off, low, high" from your regular crock pot. I'll be reading and finding awesome recipes and making up my own… Next Wednesday, I hope to have created a couple new ideas for your family table.   I can not wait to cook in less time.   Let's Eat!
Strong – Mitzi
_______________________________________________________________________________________________
Tonight was a throw together night.  I made sweet potatoes yesterday so I figured I'd do something with that.  I grabbed a rotisserie chicken, some coleslaw and ranch dressing and basically tossed it all together.   Yes, I had it all in my fridge. Simple and delicious.
I'm calling this "coleslaw chicken over sweet potato".
__________________________________________________________________________________________
For those of you that do not follow her, but should, my dearest friend, Kathryn Gassiott posted her favorite holiday paleo meals.
As FitPaleoMom, she has the creative insight to many fabulous, delicious, healthy options for your Thanksgiving table.
I promise you I have eaten and/or made each one of these dishes.   Those Brussel sprouts are a must.
To each of you…. be thankful
Love. Mitzi
__________________________________________________________________________________________
This could be a game changer in my kitchen.  I am always looking for new recipes.  As I was stalking Juli Bauer's, paleomg website, I came across a bacon, "cheese", meatloaf.  CHEESE – surely she does not want me to make cheese.  No, it's a paleo brand called The Honest Stand.  They have 5 different flavors.  Yes, I ordered all 5 (because that's the only way to purchase) and can not wait to get them in so I can share my thoughts with you.
The potential to add "cheese" back to my life is life changing.  It's that exciting.  Stay tuned to some yummy recipes and thoughts on this product.
http://www.thehoneststand.com/
www.paleomg.com
Strong – Mitzi
_____________________________________________________________________________________________
What is this Earthwater?
Well, it looks like coke but taste like water. Some would say volcano water. It's kind of crazy and mind blogging when you're drinking it. With no calories, natural electrolytes, 70+ natural minerals, +9 ph, and so much more, it is legit.
Watch the YouTube video below to learn more….
I was sent 2 cases to try and share. Everyone has enjoyed it. The hydration within itself is worth it. I would much rather put this in my body than tap water or Dasani.
You can get yours at www.amazon.com/fulhum.
It's worth the try.
Strong Hydration
Mitzi
____________________________________________________________________________________
Because I am such a fan of her buffalo chicken casserole, I thought I'd try this one as well.  SCORE.  It's delicious.  It's super easy as well.
Ingredients
1

medium spaghetti squash
For the pad thai sauce
For the casserole
2

tablespoons ghee

1/2

yellow onion, chopped

3

garlic cloves, minced

1

large carrot, julienned

1

red bell pepper, julienned

1

yellow bell pepper, julienned

1

pound ground chicken

salt and pepper, to taste

1

tablespoon sriracha

1/2

teaspoon red pepper flakes

3

eggs, whisked
For the garnishes
2

fresno peppers, sliced

1/3

cup cashews, chopped

3

green onions, sliced

cilantro, chopped
Instructions
Preheat the oven to 400 degrees F. Cut the spaghetti squash in half lengthwise. Place the squash cut side down on a baking sheet and bake for 30 to 35 minutes or until the skin gives when you press your finger to it. Remove the squash from the oven and reduce the oven temperature to 350 degrees F. Grease an 8×8 baking dish.
While the spaghetti squash cooks, place all ingredient for the pad thai sauce into a blender and blender until smooth. Set aside.
Place a large saute pan over medium heat, add ghee along with the onion and garlic and cook for about 5 minutes, until onion is translucent. Then add carrot and bell peppers and cook for about 10 minutes, until the carrots become soft. Add chicken along with salt, pepper, sriracha and red pepper flakes and cook until chicken has broken up into small pieces and is no longer pink, then remove from heat.
Use a fork to scrape out the spaghetti squash strings and place in the greased baking dish along with the chicken mixture, the pad thai sauce (leaving about 3 tablespoons behind for garnish later on), and eggs. Mix until casserole is completely combine, then press the sliced fresno peppers into the casserole. Place in the oven to bake 1 hour to 1 hour and 15 minutes. When the dish has 15 minutes left, remove it from the oven and place the cashew pieces on top and place the casserole back into to finish cooking.
Garnish the casserole with the leftover pad thai sauce, green onions, and cilantro!
Bon Appetit – Mitzi
______________________________________________________________________
Homemade Paleo Meatballs
Y'all…. So much you can do with these.  You can use as an appetizer.  You can toss them with your spaghetti sauce.  You can make a sweet potato slider.  You can make a lettuce wrap with Tessamae barbecue sauce.  Or add it to your favorite soup.  Tons of possibilities.
2# of ground sausage or meat of choice
2 TBLS parsley
1 TBLS minced garlic
1 tsp garlic powder
1 tsp onion powder
1 tsp salt
¾ tsp pepper
Chopped raisins (optional)
Enjoy – Mitzi
_____________________________________________________________________
My first time to make Stuffed Mushrooms and they were to die for.
Preheat oven to 325
You will need:
15 – 20 large button mushrooms (remove center portion)
1# sausage (browned) (Whole Foods Italian Sausage is the best)
1 onion and ½ bell pepper (chopped) (saute in ghee or olive oil)
2 garlic cloves
2/3 cup almond flour
2 TBLS fresh parsley – 1 TBLS dried basil
2 TBLS olive oil
Salt / Pepper to taste
Toss mushrooms in olive oil. Set aside. Mix veggies in with sausage skillet and stir. Stir in almond flour until it looks like a stuffing. Add garlic cloves, parsley, basil, salt and pepper.
Stuff mushroom caps with mixture. Cook for 40 minutes until brown and crusty. Remove and serve warm.
Feel free to top with fresh parmesan if you're a cheese lover.
_______________________________________________________________________
Aren't we ready for some cooler temps?  Chili on the stove?  A blanket by the fire?  These louisiana temps are sweltering in October.  When they cool off… here is your paleo Chili easy go to recipe from
Fitpaleomom.com
Chili
2# of ground meat (I use deer)
1/2 of a chopped onion and bell pepper
1 garlic clove
28 oz crushed tomatoes
15 oz tomato sauce
6 TBLS chili powder
2 tsp salt
1 tsp cumin
Brown your meat
Sauté your veggies
Blend together
Add all other ingredients
Allow to simmer
Enjoy…
______________________________________________________________________________________________________________________________
I know it's still hot and sticky in Louisiana but Sunday, I had the inkling to cook a W30 gumbo.  Thankful for fitpaleomom and her recipe. It's super easy and very delicious.
GUMBO RECIPE
Make your roux…
3/4 cup olive oil
1 cup almond flour
Stir consistently.  Do not burn. Do you like your roux light or dark?  Your choice here
Add…
2 garlic cloves
2 bags of "Holy Trinity" (onions, celery, peppers)
2 TBLS Slap Ya Mama seasoning
2 TBLS garlic seasoning
2 TBLS coconut aminos
2 – 32oz chicken stock
Add…
Meat of 2 rotisserie chickens
16 oz sausage
Simmer- enjoy
I like my gumbo over potato salad not rice, so I'm adding that little easy recipe as well.
Potato Salad:
Bag of red potato's boiled / drained
Smashed up
Salt / pepper/ slap ya mama season
(To taste)
6 boiled eggs cut up
5 slices crisp W30 bacon
1 cup avocado Mayo
Mix it up – enjoy
STRONG
_____________________________________________________________________________________________________________
As the temperature outside will begin falling, we start craving soups and gumbo.  This curry is easy and delicious.   You can always add a little crunch with Jillz Crackers or Simple Mills crackers.  Enjoy!!!
Curried Pumpkin Soup
Serves 8
1 large onion, chopped
1 clove garlic, minced
1 TBLS ghee
Two 16-oz cans solid pack pumpkin
1-1/2 T. curry powder (I use 1 regular, 1/2 hot)
1/4 t. pepper
1/2 t. lemon-pepper seasoning
1 t. Coconut sugar
1/4 t. nutmeg
1 bay leaf
4 c. low-fat chicken broth
1-1/2 c. Coconut Milk
1/2 c toasted pumpkin seeds, sunflower seeds, or toasted almonds
In a nonstick skillet, saute' onion and garlic in ghee until very soft, about 5 minutes.  Stir in pumpkin, curry, pepper, lemon-pepper, sugar, nutmeg, bay leaf & broth.  Bring to a boil, reduce heat and simmer for 30 minutes.  Remove from heat.  Discard bay leaf.  Stir in milk and reheat gently; do not boil.  Serve garnished with toasted seeds or nuts.  Freezes well.
This recipe came from one of my sweet clients, Mrs. Gail Little
_____________________________________________________________________________________________
Found this recipe on Pinterest. It was easy and so yummy. After it was all said and done I paired it with this Halo Top ice cream that I have heard people rave about. We will discuss that ice cream a little later.
Paleo Blondie Brownie Recipe
Ingredients:
½ cup coconut oil
2/3 cup coconut sugar
1 tsp vanilla extract
¼ tsp sea salt
1 flax egg (1 TBLS flaxseed w/ 2.5 TBLS water Allow to sit for 10-15 minutes) SO COOL
1 and 2/3 almond flour
½ tsp baking soda
¼ tsp sea salt
1 cup dark chocolate
Directions:
Preheat oven to 350 degrees
Prepare flax egg and let stand
Combine flour, baking soda, and salt in medium bowl
Blend coconut oil and coconut sugar with hand mixer, then vanilla and sea salt until smooth, beat in flax egg until smooth, then stir in dry ingredients. Beat with a wooden spoon for another minute, then fold ¾ chocolate chips in.
Transfer to 8×8 baking dish and drop remainder chips on top, then bake for 18-22 minutes
Cool completely and refrigerate after cutting
ICE CREAM DRAMA:
If I am wanting ice cream, I go for the SO Delicious brand. Well, the craze these days is Halo Top because it is low calorie and you can eat the entire pint guilt free (they say) of 240-320 calories. OMG!   Really? I bought some. Yes, it does taste good. BUT… I looked at the ingredients.
Let me let you see the results. I don't know about you but this matters to me.
I will stick with the organic all-natural ingredients any day rather than the dairy, cream, and sprinkles. That is just me.
Enjoy a STRONG desert –
Mitzi
________________________________________________________________________________________________
So I was training a couple of ladies today and this astounding briefing came up about obesity on the radio.  I stopped to listen.  35% of Louisiana is obese.  OBESE… not over weight.  www.nola.com/health/index.ssf/2016/09/louisiana_obese_adults_diabete.html
Are you in this percentage?
Do you care?
Will you do anything about it?
OMG – I can hear y'all now.  It's our  heritage.  It's the culture.   It's the fried food.  I have to have gravy.  REALLY????
If anyone knows what this is about, it's Lafe (the man that shared his story this week).   Reread that story. I have.  Wow.
Can you play with your kids?  Can you go to a water park, climb that slide and go down the "fun way"?  Can you sit comfortably in that roller coaster?   Can you hike the trails with your family?  Can you partake in activities that are important to your kids?
I'm not being mean.  I'm being honest.   Life is too short to care what it taste like.
_________________________________________________________________________________________________
I said I wouldn't do it but I felt like I needed more.  The same foods day in and day out was not enough.  I was definitely feeling depleted.   The search began and I found this incredible product.  Dairy free, soy free, gluten free, and so much more that sold me.  Not to mention, the flavor… YUM.
_____________________________________________________________________________________________________
Who said you couldn't find something to eat when trying to eat right?   Look at these beautiful dishes.  Each came from a different household and look delicious.   Strong meals can definitely be a part of your life, you just have to make that choice.
____________________________________________________________________________________________________
It was a great day at the office…..
https://www.facebook.com/goodpeoplekitchen/photos/a.364230023741330.1073741830.289005907930409/866880540142940/?type=3&theater
And a Video to add to the excitement….
https://www.facebook.com/goodpeoplekitchen/videos/867010696796591/
_____________________________________________________________________
Romans 7:15
I do not understand my own actions.   For I do not do what I want, but I do the very thing I hate.
Relate this to food temptations and how it has revolved.  Do we not continue to gorge and binge eat even when we know it's wrong.  We are hating the act as we are doing it.  We can't put it down.  Why?
Addictions are mostly noted as alcohol, drugs, cigarettes, and the like.  It's not often people acknowledge they are addicted to food.  The very substance that you have to have for survival.  You can't live without it, yet you are addicted to it.  Anger, hurt, stress, failure, disappointment, or sadness can turn you to food.  Before you know it, you are at the bottom of that chip bag, scraping the last bit of ice cream, finishing off the cookie dough in the freezer, or passing through a fast food place for fries and a milk shake.  I know.
How do you quit?  Like any other addiction, you have to want to.  Be honest with yourself, and be mindful.  Stop being miserable with your decisions and stop hating the things you put in your mouth.  YOU ARE DOING THAT.  No one else is force feeding you.
Try this when you are at a low and about to tackle that "intake remorse"…
Pick up a book
Turn on the radio, dance or just enjoy the sound
Go clear your head
Call a friend
Show your strength to yourself and begin to understand your actions, not hate them.
Mucho love to all,
Mitzi
________________________________________________________________________
The 4th of July. It was a beautiful day to spend with family and friends. The sounds of laughter, smell of a barbecue pit, the taste of lots of yummy food, and the sight of fireworks.  A day to be thankful for our Independence.  God Bless.
4th of July Paleo Meal
Cubed sweet potatoes
(Olive oil/salt/pepper) bake 400
Pulled pork
Boston Butt/crockpot/garlic/coconut amimos All Night on low
Coleslaw
Bag of cole slaw/Primal Kitchen Caesar (mix)
HAVE A STRONG DAY
MITZI
_______________________________________________________________________
The Dr. Pepper Dilemma…
This past week, our local grocery store had some crazy sell on Dr. Pepper. When I say crazy, I mean it was like cents for a 6 pack. The customers were crazy. The clerks were crazy. The parking lot was crazy. It was nuts.
Social media lights up. The ridicule of the people in line was horrible. The pictures people posted on social media about tooth decay, unhealthy choices, disgust, and total negativity was downright mean. Here is my question… Why do you care? And second… What gives anyone the right to judge others? Not cool and totally not kind.
Many of you drive through McDonald's, Canes, Chick fil A, Wendy's, Little Caesars, etc., no one is posting pics of you. It's no different than the Dr. Pepper, except these people purchased in bulk to save some money. What if it would have been Sprite, Coke, or Diet Coke? Would we have felt differently?
I bought Dr. Pepper. I don't drink it. My family doesn't drink it. We have people over a lot. We have holidays coming up. Some of my extended family, friends, and their kids do, so I have it on hand. I also have Coke, Sprite, Diet Coke, Gatorade and water. To me, it's called southern hospitality. They know I don't agree with it but I'm not going to just offer them water. I don't drink sweet tea either, but I have it for Thanksgiving, Christmas and Easter for my guest that do.
My point to this is please think about what you're doing and saying and how it affects others. Is it your business? These are choices. Some of us make very good health choices and some do not. If I could save the world with nutrition facts, believe me, I would be the first to step up.
Soap box ended. Have a STRONG week.
BE GOOD, GRACIOUS and KIND
Hugs, Mitzi
_______________________________________________________________________
Let's just say, I'm obsessed with this brand and love love love all the new boxed items coming out.
It's just nice to have a healthier option in my cabinet if that sweet tooth hits.  I can't bake them all the time because (let's be honest) I would eat the whole thing.  I have no portion control for sweets… NONE.
This is vanilla cake mix with vanilla frosting.
Someone asked today if I thought this icing was as good as the one I make?  The answer is no.  Mine is better (I think) but this is just as it says… SIMPLE.
STRONG… Mitzi
______________________________________________________________________________________________
What's your staple go to paleo food?   How do you not eat crackers or bread?  Well, I happened to have been asked this question at the gym while training a client.  Someone popped up (before I could answer) and said, "all those paleo people cheat."   You know my head twitched a little at that comment and my eyes squinted.  My facial expressions are the worst at times like this.
Well yes… we do.  But it's not on bread and crackers or anything I don't think is worthy.  It's thought out and planned and it BETTER BE WORTH IT or I'm spitting it out.
My worst cheat is probably wine.  Honestly.

SIMPLE MILLS keeps me on the right track.  I keep boxes of this brand in my pantry AT ALL TIMES.  You can order online or grab from Whole Foods.
It meets all my "cheats".  Cookies, brownies, waffles, crackers, muffins, and even frosting are options.
You won't be disappointed.  I promise.
STRONG CARBS…
YUMMY…M
________________________________________________________________________________________________
Who doesn't love a good donut?  In celebration of National Donut Day last Friday, I made yummy donuts.  Finding the Donut pan was the toughest part, Target was the winner.
BTW, did you know Target was getting a liquor license?  I know right, who needed another reason to shop there… CHEERS.
DONUT RECIPE:
1 large egg
1/3 c coconut sugar
6oz Greek yogurt
1/4 c coconut oil
1 TBLS lemon extract
1 1/4c almond flour
1/2 tsp baking soda
1/2 tsp baking powder
1/4 tsp salt
________________________________________________________________________________
CLEAN EATING WITH A DIRTY MIND, Vanessa Barajas
This is one of my favorite cookbooks. It is a must have.
A healthier version of a homemade cupcakes or cake.
Use a topping of your choice, I chose blueberries and strawberries for Memorial Day Fun. I did not follow the recipe exact but I'll add to the side what I used if different.
Almond Cake: Bake at 350 25-30 minutes (toothpick test)
2 cups blanched almond flour
¼ cup tapioca flour
2 TBLS coconut flour
¼ cup maple sugar (maple syrup)
2 TBLS coconut sugar
½ tsp baking soda
½ tsp salt
4 large egg whites room temp
½ tsp cream of tartar
½ cup palm shortening (ghee)
½ cup half and half (coconut milk cream)
½ cup sour cream
¼ cup honey
2 tsp vanilla extract
1 tsp almond extract
HOW TO:
Combine flours, sugars, baking soda, and salt in bowl of a large food processor. Pulse 30x until combined.
In separate bowl, combine egg whites and cream of tartar. Beat using hand mixer until eggs are foamy; set aside
Add palm shortening, half and half, sour cream, honey, vanilla, and almond extract in the food processor, followed by the beaten egg whites. Process until combined. Scrape down sides as needed. Process until a smooth and creamy batter has formed.
Pour the batter into the prepared cupcake pan or cake pan(s). Bake for 27-30 minutes. Toothpick test.
Remove from oven let cool for 15 minutes. Remove and cool completely.
Buttercream Icing:
16 TBLS unsalted butter (ghee) – softened
¼ cup maple syrup
2 tbls coconut sugar
1 TBLS coconut milk
1/8 tsp salt
1 tsp vanilla extract
I used a hand mixture, added one ingredient at a time until it was the consistency I wanted. Make it to your liking. Play with it.
Pipe the icing onto your cake or cupcakes and ENJOY!
___________________________________________________________________________________________
Summer time is here.  Kids are raiding your cabinets and refrigerators.  You have extra kids at your house at all times of the day.   What do you feed them?   Kids love to help in the kitchen and they love cool fun foods.  Let them help you create and make their own summer snacks.
I harped on child nutrition in my latest blog.  I actually had a discussion with a client today about this.  He mentioned that his brother had recently had bypass surgery and lost a lot of weight.  He then went on to enlighten me that his nephew who is 9 years old, 5'2", 190#, and has just been diagnosed as pre-diabetic.  CRAZY!  Diabetes knows no boundaries or age.
My remark to him was, " I do not understand why parents feel the need to save themselves and not their children."   It continues.  Why?  It's easier to not argue about it.   It's easier to run through the drive through.  It's easier to let our children eat whatever they want.
The junk drawer…  How many of you have one?  It's filled with Little Debbie's, chips, candy, etc. and you never monitor the intake of your kids.  They grab and run off.   I'm not judging because I do keep snacks in my house.  My kids are allowed a healthy snack and a not so healthy snack during the day.   I am saying we, and I say we, need to be just as mindful of what they eat as what we eat.
I have included some fun, frozen, yummy, easy and healthy snacks for the summer.
Frozen Bananas:
Peel and slide on a popsicle stick
Melt chocolate chips
Dip the banana in the chocolate
Roll the banana in sprinkles, peanuts, mini chocolate chips, or anything fun
Freeze and then ENJOY
Strawberry Skewers:
2 Strawberries
Marshmallows
Brownie bite
Arrange on skewer
Enjoy
Yogurt Pops:
Your favorite Greek Yogurt
Your favorite fruit
1 TBLS Honey
Blend together
Place in Cup – Popsicle stick attached
Freeze and Enjoy
REFRESHING
STRONG KIDS
Mitzi
____________________________________________________________________________________
How lucky are we, in Alexandria, La., to have this fabulous, easy, healthy, fresh restaurant at our convenience?
Meet Kate and Mischa Dickey, Owners of Good People Kitchen.
From every veggie your heart desires to at least 4 different proteins to choose from daily.   You can find soups, casseroles, chicken salad, sandwiches, and much more here.
For all of you eating cleaner than usual or completing W30, she has it all labeled for you.  EASY.
They are in the process of implementing the app WAITR.  You will be able to order, pay and it be delivered right to you.  How exciting is that?  No need to fret about what's for lunch any longer.   It's at your finger tips.
Head over to or order out with GPK, you won't leave disappointed or hungry.
STRONG. mitzi
__________________________________________________________________________________
Super Easy and so Delicious. I got this recipe from fitpaleomom.com
You won't be disappointed.
"You can't just eat good food. You've got to talk about it too." Kurt Vonnegut
Crockpot Cabbage Rolls
You will need:
1 head of cabbage
1 lb ground pork
1 onion chopped
1 tsp garlic powder
1 tsp salt
2-3 cups diced cauliflower
1 can diced tomatoes
1 can tomato sauce
Start by placing cabbage in a large pot of water on medium heat and let it simmer for 15 min
in a separate bowl mix chopped onion, pork, garlic powder, salt, and riced cauliflower
once cabbage is finished carefully remove leaves one at a time.
lay one cabbage leaf out at a time and put about 1/2 cup of pork/ cauliflower mixture in cabbage and roll up like a burrito.
do that until you are finished with all of the meat
in crockpot cover the bottom with the tomato sauce
place all cabbage rolls on top of tomato sauce. You can double layer them if you need to
now pour diced tomatoes on the top of all of the cabbage rolls
place crockpot on high for 4 hours
_________________________________________________________
WHOLE 30, Day 3
It feels so good to eat so clean.  Whole 30 started May 1.  It is such a breath of fresh air.  We have about 34 members in our group, around 7 are new to the program.  It's so exciting watching people get in their kitchen, cook real food, see amazing results and finally start understanding their body and nutritional needs.
This is Day 3 and already people are gourmet chefs.  Just to make y'all a little jealous, here are some of the delicious dishes cooked up so far…
Bon Appetit
________________________________________________________________________________________________________________
Flip not Flop
Someone posted this mint chocolate brownie on FB, tagged me in it and asked me if I could flip it… WELL OF COURSE
I made the paleo version and brought to a crawfish boil this past weekend.  They were a huge hit.  Delicious and super moist.
ENJOY.
MINT CHOCOLATE BROWNIES
Original Recipe:
1 box of fudgey brownie mix
2 cups powdered sugar
8 TBSPs of butter softened, like almost melted
2 TBSPs milk
dash of green food coloring
1 1/2 tsp mint extract
6 ounces semi-sweet chocolate chips
8 TBSPs of butter
Bake up your brownies. Let cool in the refrigerator for a half hour (at least).
Combine the powdered sugar, milk, butter, green food coloring, and mint extract. Pour over the cooled brownies and smooth out with the back of a spoon. Refrigerate for another half hour.
Melt the chocolate chips in butter in the microwave or a small saucepan over medium-low heat. Pour over the chilled brownies & mint. Tip the pan to make it spread evenly. Pop back in the refrigerator to let it set, at least a half hour.
To make slicing easier, dip your knife into a hot glass of water and wipe off the excess water between each slice into the brownies.
https://www.facebook.com/WineandGlue/videos/1125463084232764/
Flipped Recipe:
Here you go
BROWNIE
you can purchase a box of Simple Mills paleo Brownie mix
Or make:
1 cup almond butter
1/3 c maple syrup
1 egg
2 tbsp ghee
1 tsp vanilla
1/3 c cocoa powder
1/2 tsp baking soda
Bake 350
Cool in fridge 30 min
Make powdered sugar
1 cup coconut sugar
1 tbsp tapioca starch
Put in mixer
x2 Bc you need 2 cups of powdered sugar
8 tbsp ghee
2 tbsp coconut milk or almond milk
Drop of green food coloring
1 1/2 tsp mint extract
Mix this
Pour over brownie mix and put in fridge 30 minutes
Chocolate sauce:
Melt
6oz dark chocolate chips
8 tbls coconut oil or ghee
Pour and spread over mint and cool in fridge another 30 minutes.
One is original.  One is paleo.

__________________________________________________________________________________________________________________
Food Prep is key for your week. You plan out your days to go to the gym but do you plan those meals to accompany that gym rat body?
Personally, I prep on Sunday's.  Making 3-4 meals for the week is plenty for my family of 4.  I will say, my children are 9 and do not eat much.   This past week, I made a buffalo chicken casserole, a roast, egg roll in a bowl and pesto shrimp with zoodles.  Family favorites and delicious.
Pre plan your snacks as well.  Get out those zip locks, cut your fruit, cashews or almonds, or your raw veggies and plan ahead.
Grocery shopping!  You don't want to buy too much fresh produce or fruit.  It will waste. Buy only enough for that week.
Those 6 pack abs don't come with cardio or daily abs alone.   You have to actually fuel for them.   It takes work in the kitchen.
Your challenge next week is to food prep beginning Sunday.  I've posted my favorite recipe websites in past posts.
Here is one of my favorite:
Buffalo Chicken Casserole
1 med spaghetti squash
4 tbls ghee
2 garlic cloves
1 med diced carrot
1/2 med yellow onion, minced
1 small red bell pepper, minced
1# diced chicken
1 tsp garlic powder
1 tsp sea salt
1/4 Franks Hot Sauce
1 cup paleo mayonnaise
2 eggs
Bake squash – microwave for 3 minutes.  Cut in half.  Olive oil salt and pepper. Face down on baking pan. Bake 350 30-45 minutes
Sauté next 5 ingredients
Cool about 10 minutes
Add chicken and seasonings
Add hot sauce and mayo
Add eggs
Fork the Squash
Mix well
Bake 1 hour.
Enjoy.
Happy Eating
STRONG prepping.
Mitzi.
_________________________________________________________________________________________
You can lie about a lot of things but not your health.
______________________________________________________________________________________
Salmon with Mango Salsa with green beans and broccoli
Tame your Sugar Dragon…
Your challenge for 7 days
Leave that sugar alone.  Take sugar out of your system for one week.  You can do it.
Google new recipes.  Ask a friend.
A few of my faves are:
FITPALEOMOM.com
Stupideasypaleo.com
Paleomg.com
Whole30.com
You can do it.  Set your mind to it and make it happen.
NO MORE EXCUSES.
STRONG.
_______________________________________________________________________________________
Paleo vs Whole 30
The difference? I find this is very confusing to people. Disrespect to either of these makes me a little crazy inside. It is simple.
Paleo is a long term nutritional guideline. Whole 30 is a short term nutritional guideline.
Both nutritional paths work towards common goals of hormone balance, autoimmune deficiencies, natural energy, gut issues, lean body mass, and more.
Paleo is focusing on real food. In this dietary fashion, you are allowed things like honey, agave, mimicked carbs such as cookies, cakes, pizza crust, pancakes, and the like. When I began my paleo journey five years ago, it was very restricted. It focused on meat, eggs, vegies, fruits and healthy fats. Now… It's somewhat everywhere. People have made up their own rules. The question of white potatoes and cheese are a common misconception.   Paleo is a way of life.
Whole 30 focuses on real food as well. This is the truest form of paleo there is. W30 helps develop relationships with food that is long term. We all have different reactions to food and what a better way to figure out what they are than to eliminate all processed foods, sugar, alcohol, soy, grains. Dairy, and gluten from your diet.   These 30 days will give you valuable feedback of foods that negatively and positively affect you.   It's a beautiful solution to so many problems. After your 30 days of completion, you can reintroduce foods back in your life slowly to see what triggers your aches, pains, and ailments.
I have seen much disrespect of the program. Neither one of these 2 "diets" (I hate that word) is meant to be used for weight loss. That is annoying. Read the book, it tells you very clearly.   Weight loss is just part of it. High five to you if you lose excess pounds on it. A bigger high five to you if you realize what foods negatively impact your body and you change that.   If you don't know what to do on day 31 of Whole 30, you learned NOTHING. Knowledge about W30 is out there, Melissa Hartwig has sights and blogs and social media correspondence everywhere. Educate yourself. It took me an entire year of reading and understanding what W30 was about. It didn't come over night and it didn't come with one day I wanted to lead a W30 group.   It came with instructions. My advice to you would be on about day 22 of W30, if you are contemplating your "cheat meal" for day 31, you should reevaluate your program. It is so much more in-depth than that 30 days. Respect it.
I like to compare those 30 days to a marathon. You don't wake up one morning and decide to run 26.2 miles. You train your body. You prepare your mind. You commit to each mile. It's the same guidelines with Whole 30.
At this point, I am working diligently with restaurants around my town to include W30 menu items and to educate the wait staff on what is and is not Paleo or W30. It is mind boggling cool to be doing this. I am so enthusiastic about this opportunity.
When you decide to do a W30 days, please understand what you are facing and how it will be a life changing solution to your nutritional needs.
Which is best? NEITHER, THEY ARE JUST DIFFERENT.
STRONG DAY 31…
__________________________________________________________________
The Lenten Season Begins
Lent is a period of 40 days which comes before Easter. Lent is a season of reflection and preparation before the celebration of Easter. Many use this time as a sacrificial time to give up something they enjoy or to incorporate something more spiritual in their life.   As many people associate this with Catholicism, I have seen all faiths observe these 40 days.
If you choose food resolutions for your Lent journey, I ask that you prepare for all 40 days. Truly give up your most passionate go to food, sweets, alcohol, chocolate, chips, etc. You can do it.
If you are challenging yourself with a more spiritual outlook or a better you in 40 days, write it down and hold yourself accountable.
Last year, I gave up nonsense spending.  If I didn't need it, I didn't buy it. It was quite refreshing and a very valuable lesson in money.
What are you desires? How can you become a more valuable you in 40 days?
Prayers to all…
STRONG
______________________________________________________________________________________
HOW TO FLIP A RECIPE!
Flipping a "normal" recipe to paleo or Whole 30 has become a fun and challenging way of cooking.   From gumbo, chili, casseroles, breads, cakes, cookies and everything else, it all can be changed into super easy and healthy meals.   Yes, it does take practice and knowledge of ingredients but it can happen.
What about fettuccini? I'm like, yes! What about ice cream? Yes! Coconut cake? Yes! Bread pudding? Yes! Banana nut bread? Yes! Gumbo? Yes!   EVERYTHING.
Here is an example.
I took my mother's award winning, delicious, to die for pecan pie recipe and flipped it to paleo. Pecan Pie was a staple dessert in my home growing up. The recipe has been passed down from one generation to the next. I have a hard time saying no to these pies. About 3 years, I decided to swap some ingredients and see what came out of it. Let's just say… YOU COULD NOT TELL THE DIFFERENCE.
My Mother's Pies
Frozen mini pie shells
1 cup sugar; 3 TBLS butter; 3 eggs; 1 cup Karo syrup; 1 tsp vinegar; 1 tsp vanilla; 3 TBLS flour; 1 cup pecans – Mix together
Pour in pie shells – Bake at 350 until they are bubbling on top and golden brown
My Paleo Pecan Pies
Crust: 2 cups almond flour; 1 egg yolk; pinch of salt; ¼ cup of ghee
Mold into pie shells in a cupcake pan or mini pie pan Bake 10-12 minutes on 400 – Take out
Filling: 1 cup coconut sugar; 3 TBLS ghee; 3 eggs; 1 cup maple syrup or honey; 1 tsp vinegar; 1 tsp vanilla; 3 TBLS arrowroot; 1 cup pecans
Pour mixture in pie shells
Bake at 350 until bubbling and golden brown
Ask me and I'll be glad to help flip your next family meal.
Mitzi
__________________________________________________________________________________________
NOT MY FOOD
This question was asked of me today. "I'm going on a girls trip with my family.  They don't cook healthy.  I don't want to hurt anyone's feelings but what do I do?"
I have seen some sights and rudeness of this.  Literally, people saying "I can't eat this because it's not on my diet".   That is terrible.  I want to crawl under the table.
Most of us are from the south, let's have some manners.
We go to a family gathering and every dish is a casserole, or loaded with sauce, or filled with butter. What do I eat?
Baby showers, birthday parties, receptions, events, etc.
Quick options:
Eat before you go.
Bring a snack with you, just don't make an issue of it when you eat it.
Eat what they have, just be mindful of your portion.  A taste is nice.
Offer to cook.
You can survive without making a scene.  I promise.
STRONG.  Mitzi.
____________________________________________________________________________________
Fast Food Choices…
"There are no healthy choices." Really?
I actually had a client this morning tell me she went to lunch with a friend at Chick fil a.  She went to order a salad but her friend ordered a chicken sandwich with fries.  Guess what?  Peer pressure sent her over the edge.  She forfeited the salad and went for the meal deal.  The scolding from me was a doozy.
What do you do at a fast food restaurant on the go when you have no other choice for breakfast, lunch or dinner?
Let's be honest.  You just don't want the salad because that is always an option.   It's boring!
Wendy's has a baked potato, or chili along with salads, just forego the dressing.  It won't kill you to eat it dry.  It's one meal.
Grab a burger from a burger joint, and skip the bread.  You'll be fine.
Chick fil a you can get a grilled chicken without the bread.  Stop turning your nose up when I say no bread.  They also offer fruit.  Salads too… yum yum.
I'm just saying they may not be ideal Paleo or ideally nutritious but it's definitely better than choosing a meal deal that you will regret.
Be mindful about your menu.
STRONG CHOICES.
Mitzi.
_____________________________________________________________________________________
30 Days of Cleaning eating = WHOLE 30 COMPLETED
59 people started in this group and 35 completed successfully. Our victories are so different. Our goals are so different. Our expectations were so different. We all had one common denominator… To make a lifestyle change.   This is what we did.
I have asked a couple of our group members to share their end results with you. I find it ultimately amazing how results vary. This is not a diet, it is a lifestyle.
Whole 30 by Melissa Hartwig
This book is worth the read even if you don't plan on doing Whole 30. Take the challenge, you will not be disappointed.
I will be glad to come to you. Explain it. Answer questions. Get your group started. Grocery shop with you. Help you make a difference.
Whole30 and beyond… by Elizabeth Cassano
I have been on a mind body food spirit exploration for the past several years, for several reasons.
The most important, to uncover what foods fueled my mind body and spirit and what foods triggered sugar cravings, leaky gut, bloating and belching.
Sound gross? Well, it is, as well as it's a fact of life, but NOT because that's just the way life rolls, instead because of bad food choices.
With an autoimmune disease (Hypothyroidism/Hashimoto's) playing around in my body and in recent years discovering I was apparently born without a gallbladder, yes, there is a funky medical term for it, but for us everyday peeps I'll keep it simple, and in my early forties at the time, I knew I needed to turn my focus inward. Perhaps a makeover was in order – let's mod the bod, e (modify the body), I told myself.
And so the exploration with different foods began. Crowding out, adding, eliminating, reducing. It's absolutely amazing what I've discovered.
In November, I decided, it's time to eliminate added sugars. Very familiar with Whole30, this was the best "diet theory" for me at this time. I prepared my mind for 30 days of wholesome goodness. My start date came earlier than expected, and on December 31, day one was off without a hitch.
By New Year's Eve, I was well equipped and mentally prepared:
Well stocked on the MUST HAVES;
Don was on board (as long as I promised to have meals prepared – I PINKY PROMISED);
RealPlans meal plan was done (this was the bomb dot com);
Joined an amazing W30 support network with a phenomenal leader in Strong with Mitzi
and the W30 EXPLORATION was a go!
I was so mentally prepared for this exploration that I found myself in full control in driver's seat early on. I (We) rocked W30.
E's W30 Wins:
Filled with inspiration and purpose in the kitchen. Got so creative. Cooked more in 30 days than in 20 years. I prepared and cooked every single meal my family ate: breakfast, lunch and dinner – except one dinner!
No withdrawals or headaches;
Solid, sound sleep by day 4;
Sugar cravings zero – sugar must be the culprit for that raging sugar dragon!
Bloating gone after two episodes in the first two weeks;
OMG, have I said I've had the best sleep since I was an infant;
Amazing, feel good long runs;
The days before "Aunt Flow" comes: well she only visited for one day this month and did not reek havoc while she was here nor did I feel the urge to eat one of everything in the kitchen the week before her visit – including sweets;
Clothes, in particular bottoms, have more space in the legs and rear;
Lost nearly an inch in my calves – only body part I knew pre W30; and
As for the scale: I weighed in on day 9. Lost eight lbs between day 9 and day 21 and then gained a few back by day 26. I have not been on the scale since.
I've been so ecstatic with the non scale victories that I've not given much thought to three digits. It was a net loss. Perhaps I gained a few pounds because I ate more than usual. Weight loss was not my inspiration or purpose.
I'm enjoying the wholesome foods, loving sound sleep, exploding with tiger blood, no bloating, no belching and not missing the sugar! Don and I, blessed to have each other, always, are both convinced on the power of the mind –
Train the Brain!
Big Don's W30 Wins:
Anyone that works in an office environment where home back goods and bakery items are delivered five days a week – YOU ROCK for saying NO THANK YOU!
Kicked the morning Diet Dr Pepper;
No chips n salsa, homemade biscuits, king cake or cookies;
Wearing pants that have not otherwise seen daylight in some time;
Feels lighter, faster, stronger during runs;
Enjoying sound sleep;
And he's weighing in 15 pounds lighter!
We celebrated the evening of Day 30 with Tito's on the rocks for me and Pacifico(s) for Don! It was an immediate reset, and today, Day 32, we are on pace to wrap up this exploration on February 22, making this W30 a Whole 51 52 or 53 – I've not actually counted! There are one or two evenings beforehand that we know we may consume an adult beverage AND THAT'S OKAY. I'll hit reset and keep rolling. A conservative with some liberal values can be ideal for food freedom. And for those that want to say it's not a real W50ish, ca ca. If I blow it, I'll fess up. Until then, be clean be green and I invite you to join the exploration to learn more about your mind body food and spirit.
A huge gigantic hug to Mitzi for being a fearless leader, walking the talk and being STRONG. I've know this gal for all sixteen years that I've lived in Alexandria. She's one of a kind and Central Louisiana is blessed to have her call this place home. Thank you to the Jan 2 W30 group for sharing, caring, encouraging and supporting one another – accountability, roll call, BAM!
It's Day 31. You've worked your mind body brain and ass of to cross the finish line. Keep it going. Keep it real. Make smart choices. Make it happen.
Cheers!
e
Stacy Vercher's Whole30 Experience
First I will make this short, sweet & to the point.  Recently, I was diagnosed with Rheumatoid Arthritis –   a diagnosis NO mother with one 9yr old child & Business owner wants to hear @ 42..pushing 43 in February.  Of course I was in absolute denial for a few months until I found myself not being able to push thru my workouts as much. The only recommendation by my DR was anti-inflammatory  meds daily, pain pills when I couldn't deal with the pain & to go to low impact workouts. NONE of those options were acceptable by me whatsoever!  So I began to read up on natural alternatives. Yes, I was one of those women who used so many natural oils that you could sense me arriving within a mile away. LOL  Don't get me wrong these did help w/ the inflammation but not enough.
Phyllis my trainer @ LAC was encouraging me to "try" Whole 30- Read up on it she said, what will it hurt? After several Dr appts later & refusing the anti- inflammatory meds due to the side effects I began to dig a little deeper & read the WHOLE 30 book.  WOW! I was shocked @ how much of what I thought were Healthy foods really were not healthy for me. With much encouragement by Phyllis. I gave in to the commitment of giving Whole30 a shot- of course she agreed to complete this journey with me.  Not to mention my husband joined with me the entire way.
First two weeks were BRUTAL- I was exhausted, moody & plain MEAN. My support group- Phyllis, my spouse & Whole30 Group messenger kept me going. I noticed that I wasn't the ONLY one experiencing this change so I pushed forward. After about 2 ½ weeks in something kicked in….the sugar withdrawal was gone, the meal prepping (bc it is A LOT of meal prepping ) became routine, the food was GOOD & not so difficult to make.  Recipes were being shared with the group.  Phyllis would text me what she ate & I would do the same. ALL this was GOOD…the food was good if I didn't mention this before, the encouragement was there & my energy level was creeping up.
BY the 3rd week I was no longer aching every morning with my arthritis, my workouts became not as difficult to push thru, I felt better than I have in years. Anyone who knows me knew or just thought I had lots of energy until they noticed me after the detoxing kicked in. I was a BEAST! I would look in the mirror & see the changes all around.  The loss of 11lbs & almost 3 whole inches in waistline were just the added bonus to what this journey did for my arthritis. Bottom line is Whole 30 WORKS- no gimmick, no lines just plain & simple-
EAT WHAT YOUR BODY NEEDS NOT PROCESSED JUNK.
Question is WHY would I go back to bad habits after today??? To feel stiff, hurt, ache & have added pounds not needed? NO, I have continued meal planning & not counting the days any longer.
30 days are up but I refuse to GIVE IN to the old habits.
My choices are to continue this lifestyle CHANGE & feel good OR what- back to the pain?  I think I will stick with what works! #Whole30/PaleoAddicted.  I thank everyone that has supported me on this journey/lifestyle change.
________________________________________________________________________________
I'm Hungry
As a past teacher of 15 years, I have said on numerous occasions "There are no stupid questions?" You tend to forget as adults, people are still learning about the whole health and fitness industry because it changes every day. Until you find what works for you and you just stick with it, do you finally "GET IT"!
Here's the question:
'WHERE DO YOU GET YOUR CARBS IF YOU DON'T EAT BREAD, RICE, PASTA, or CEREAL?"
Well… Those that know I can give some serious unexpected facial expressions, know that I'm almost startled when I get asked this. Honestly, I am bad at holding back my feelings. Just saying sometimes, they are so spontaneous.   No control.
My answer:
Fruits and Vegetables
You would think I handed someone a hand grenade with that answer. Usually, I eat about a serving of 2 veggies and a protein each meal. Give or take the day and my exercise regimen, I could eat lots more or a little less. I do not count calories, so I couldn't tell you exactly how much I ate, honestly. You do not need those types of complex carbs in your life as much as you think you do.   I love this comeback, "but I'm from the south, we eat rice with everything." No joke, STOP!
No one said you had to continue that tradition.
I made this hearty vegetable chicken soup for my family. It was delicious.
I simply chose a variety of my favorite veggies. I chopped broccoli, carrots, butternut squash, bell pepper, yellow squash, zucchini, mushrooms, tomatoes, and cauliflower.   I sprayed with EVOO, salt, pepper, and garlic powder to taste. I roasted them in the oven about 30-40 minutes on 350, tossing every 10 minutes.
I deboned two rotisserie chickens.
Dumped all that in a large soup pot. Added 2- 32oz boxes of chicken stock and 1-32oz box of vegetable stock. 1 bay leaf and turned on to simmer for about 40 minutes.   YUMMY!
STRONG Appetite!
________________________________________________________________
Hi Friends.  Meet Julie DeKeyzer.
She came to me about two years ago just wanting to tone and make better food choices.
She had no idea where her nutritional journey would take her.  I remember her saying:
"It has taken a year to really understand how food works!"
YES.  It doesn't happen over night.  Nutrition is key and can make or break your workout and goals.
When I began working out I'm not sure it was for the right reasons.  In fact, I'm pretty positive there was a little vanity in the long list of reasons and it was most probably towards the top.  Nonetheless, after I had my second child I was unhappy with what I saw in the mirror and decided to do something.  When Mitzi began training full time I knew it was exactly the push I needed.  [And when I say push, I mean that woman would push a kid off of a swing set if she thought it would result in a life lesson.  Assuming the kid was a middle aged woman and there was soft padding to fall on.]  (wide-eyed emoji – You know it's true)  Somewhere along the way I realized that the gym was only one part of the equation and began re-evaluating my diet.  I started slowly.  Very slowly.  What started out as not eating after 7:00pm evolved into paleo and ultimately Whole30.  Over time, I learned that my health choices had to become a lifestyle and not just something I focused on when putting on my favorite jeans involved lying down and holding my breath.  It sounds so cliche I know, but cliches are cliches because they're true.  (Google it.)  Transforming my body was not something that happened over night.  It was a process that evolved from something I wanted, to something I completely dreaded, learned to respect and finally choose to do on a regular basis.  This journey is so far from over but I have learned so much about myself and what  I can accomplish with a little want, a lot of accountability, slight cursing, and a great coach who pushes me, metaphorically speaking.   – Julie    Julie's Journey
Recipes for the week:
Easy 3 step roast:
Slow cooker
Boston butt 3-4#
Season with Slap Ya Mama
Dump a bottle of Green Goddess Tessamae dressing.
Feel free to add potatoes, carrots, onions, etc.
Turn on in morning and ENJOY when you get home from a busy day at the office.
Hey, let's keep it simple!!!
_______________________________________________________________________
My favorite things! It's like Oprah, but not!!!
Many people ask, "what do you eat?" Lots of items I buy local, like my fruits, vegetables and meats. There are some things that are Whole30 or Paleo that our local grocery does not stock. You may be lucky enough to have these items in your home town. I am forced to purchase online. Listen, your taste buds are not mine. I get it. You think it taste horrible. After 5 years of eating paleo, it all taste good to me. It's not about how good it is. It is about how it reacts to your body and how it fuels you for a healthy lifestyle. Proceed with caution as you purchase a box of RX bars (or anything else on my list) and think they're gross. Remember, these are some of my favorite things that I am sharing with you. Nutrition that keeps me STRONG.
Items or grocery websites:
RX Bars
Jillz Crackers
Paleo Powder Pink
Purely Elizabeth Granola
Simple Mill Brand
Paleo Powder Herbed
Tessamae Dressing
Cappello's
Pure Indian Food Ghee
Lara Bars (cashew cookie is my favorite)
The Date Lady
Siete Tortillas
Paleo Protein (Egg White Protein)
Coconut Aminos (garlic and teriyaki flavors)
Bonafide Organic Bone Broth
Peanut M&M's
Chocolate Chip Cookies
Just a few of my favorite recipe and informative websites:
Super easy recipe I threw together for my family last week.
Sweet potato meatball sliders
Cut sweet potato in rounds. Lay on cookie sheet. Spray with Coconut oil and sprinkle with salt, pepper, and garlic. I used Primal Pilate "super gyro" blend for my seasoning, but the other works just as well. Bake on 350 for about 20 minutes.
Meatballs: 1lb ground sausage, 1lb ground beef, 1 egg, 2TBLS teriyaki coconut aminos, ¼ cup almond flour, 1 tbls minced garlic, 2 TBLS fresh parsley, 2 TBLS Primale Pilate Adobo easoning. Mix all ingredients together. Form in balls and place on a cookie sheet. Bake at 350 for 45 minutes to an hour.
Build
Lettuce Leaf, sweet potato round, meatball cut in half, sweet potato round. Top with slice of avocado. Wrap the lettuce leaf around your stack and ENOY!
________________________________________________________________________
Restaurants
During Whole 30, I still eat out. It was a struggle in the beginning. You must do your homework. For me, it was going to all of my most familiar and favorite restaurants, looking at the menus, talking to managers, and seeing what menu items I could flip to Whole30 approved. I have prepared a list of some local, as well as chain, restaurants that you can enjoy a W30 meal, or even if you just want a healthier menu choice.
Spirits: build your own salad, non-marinated chicken, bring your own salad dressing or use vinegar and oil, bunless burger with a sweet potato (not fries), salmon or tuna with grilled vegetables in olive oil.
Eddie's Smokehouse and Seafood: enjoy the beef, or chicken, sweet potato, white potato
Outlaws BBQ: also, beef, chicken, sweet potato, white potato
Good Peoples Kitchen: It's for lunch or dinner ready to take home. There are numerous items prepared in the case each day. Kate has graciously labeled each one with a W30 approved sign. It is stocked with many types of proteins and vegetables.
Outback Steakhouse: Steak (no butter), sweet potato or white (plain), you can always ask if they could prepare your fish with no sauce or butter.
Texas Roadhouse: Steak (no butter) with sweet potato or white potato
Khan's: load up your bowl minus rice or noodles. Bring your own coconut aminos or ask for no sauce or butter
Three Potato More: "The Griller" white potato or sweet potato topped with grilled chicken, onions, bell peppers, and mushrooms
Sombreros: Bare fajitas (No butter No oil), their salsa and guacamole is W30 approved.
You would be safe with fish at most places if you ask for no butter, or no sauces.
Go to dinner with friends and family guilt free. STRONG appetite!
———————————————————————————————–
Let's Eat!
Those are probably my favorite 2 words ever. I told you I love to eat. "Let's Eat" will be all about that. My food choices, my favorite recipes, my favorite ingredients, what I order at my favorite restaurants, my struggle or sometimes lack thereof with food freedom, websites, but mostly how I use food as a tool and not as a solution.
Beginning tomorrow, January 2, I will be completing 30 days of sugar free, dairy free, soy free, alcohol free, and gluten free eating and drinking. It is a program designed by Melissa Hartwig, WHOLE 30.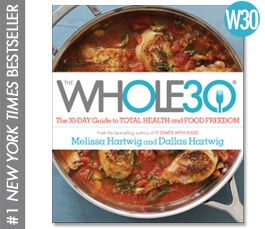 www.whole30.com
I encourage everyone to read the book even if you never want to complete the 30day program. It has been a life changing way of looking at food for me through these last 2 years. I feel better, I sleep better, no more menstrual cramps, more energy, less worry about what am I going to eat, abundance of food choices, clean eating, IT IS MY WAY OF LIFE.
Yeah, yeah…I hear ya… I can't! Let me remind you, It is a choice, my choice.
Here's to STRONG eating!